ABSS 2020
13 July 2020 - Brisbane
Past Conferences
It is with regret that we have decided to postpone ABSS2020, which was due to take place in Brisbane July 13-14 2020. This is in response to the uncertainty around potential travel and gathering restrictions due to the COVID-19 outbreak.
The meeting will be postponed until July 2021 and Brisbane will remain the host for what will now be ABSS2021. We will be in contact with specific details, i.e. dates and venue, in the coming weeks. For those who have already registered, we will be in contact with you all individually to provide you with the option of receiving a refund or rolling over your registration to ABSS2021.
If you have any questions please email us at info@abssociety.com
We will also post updated information here.
Kind Regards,
Kate Hoy, President ABSS
on behalf of the ABSS Executive Committee and the local organising committee of ABSS2020
Registration
ABSS AGM and Webinar
The first ABSS webinar and Annual General Meeting is happening on Friday the 24th of May, 2019.
12:30pm – 1:00 pm (AEST): ABSS Annual General Meeting
1:00pm – 2:00pm (AEST): Special Guest Lecture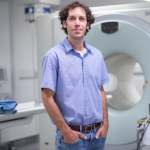 Dr Nir Grossman from Imperial College London will be presenting on:
"Non-invasive deep brain stimulation via temporally interfering electrical fields"
ABSS Members will receive an invite with details on how to attend the webinar. Please contact info@abssociety.com if you have any queries.
2018: ABSS Seminar Day and Launch
The first ABSS Seminar Day and ABSS Launch was held on Friday 17 August 2018 at the Epworth Hospital, Richmond, Victoria.  ABSS Seminar Day Booklet 2018